Juicy is a great place to hang out if you like to read or write quality erotica.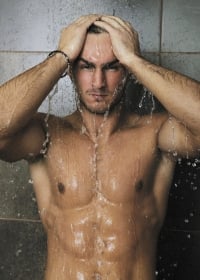 Membership of Juicy's supportive facebook-style community is free. You can chat to other writers, receive feedback and comment on their work.
You can also link to your own website or blog from your profile. We caught up with Mr Juicy one of the oldest members to chat about the site
What do you enjoy about Juicy?
I work hard in a corporate day job and writing and reading erotica is my escape from the world of boring meetings and relentless pressure.
I love the fact that I have an anonymous profile and can be part of a like-minded and supportive community. Juicy gives me a cool place to post my erotica where it gets good exposure but I don't have a worry about the upkeep and management of my own blog.
What erotic stories have you published?
A few – they are all very different – I just write what comes into my head – I'm lucky it just flows out through my fingers onto the keyboard. Some are based on personal experience and others are just pure fiction. I guess my favorites are sex in a taxi with Jane, first time sex with Bubbles and some rules are meant to be broken – It's great escapism for me – I don't really take it all too seriously to be honest. It's just a bit of fun. I also enjoy reading stories from other members and using the live chat.
Have you entered one of Juicy's Contests yet?
I'm working on my entry right now – the story has to be around a first time and I'm going to make it a bit different from other things I've written. I've got to have a crack at the $500 first prize!
Take a look at Juicy Sex Stories contest here