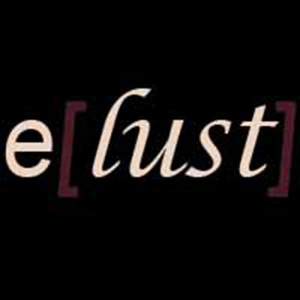 Elust 124 Open for Submissions
Elust has always striven to bring you the best peer reviewed content and will continue to do so even with the ongoing crack down on adult content. With that in mind I would like to direct your attention to #SoSS or Share our Shit Saturday a brainstorm of Girl on the Net and this idea was joined and amplified by the Grand Old Man of sex blogging Bacchus of Erosblog Our very own Editor in chief here at Elust, Molly Moore revived her Trolling the Net series, and Candysnatch Reviews and Scanderella just to name a few others have joined in as well.
So here is our suggestion to you, the point of Elust is to share your work with a larger audience, so we would like to ask all of you to spread the word as far and wide as you can so that can all support each other in overcoming the suppression of our content.
We here at Elust believe that the world is a better, more informed, more sex positive place because of the work that all of you do. So let's not stop now.
We also work very hard for you here at Elust and if you would like to say thank you here is a way that you can do that.
We have added a
Category Guide
page to help you select the proper place for your submission. If you have any suggestions on how we can improve Elust please feel free to drop us a
line
.
Don't forget to visit SexBytes to add and vote on your favorite for Readers Choice this month.
Stop by the Submission Page and show us what you've got. If you are new to Elust be sure to read the About Page as well as the Rules.
If you don't have words for us, maybe you have a sexy picture you'd like to share instead. 3 are chosen each month and you can submit yours on the Photo Submission page.
Please note that if you do not receive a confirmation email we probably have not received your submission.

We have had particular issues with AOL, Hotmail, and Live.com email addresses ending up in Spam. Please consider using a different email account.
If you do not get a confirmation email from us please send us an email at questions@elustsexblogs.com and we will get back to you as soon as possible on your entry. You might want to also consider white listing that email address as well as mail@elustsexblogs.com and submissions@elustsexblogs.com. Well enough of the annoying tech stuff and back to the hot, sultry and very sexy work that you share with us here.
Signs