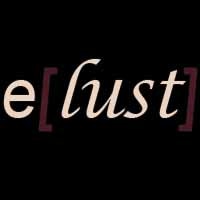 Elust #82 Open for Submissions
Happy May day all of you Elusters out there. We can't wait to see what dirty things you have been up to since last month. We are very excited to announce that we had to create for last months Elust (Thank you Kayla Lords!) Body Talk and Sexual Health – Non fiction pieces that deal with body image/issues/positivity etc and any topic relating to sexual health. We have updated the Category Page and the form to reflect the new addition. So, on your marks, gets set, go!
After many requests I have finally written up what happens here at Elust after you make your submission. Have a read and marvel that we manage it at all. How it all happens
We have added a Category Guide page to help you select the proper place for your submission. If you have any suggestions on how we can improve Elust please feel free to drop us a line.
Don't forget to visit SexBytes to add and vote on your favorite for Readers Choice this month.
Stop by the Submission Page and show us what you've got. If you are new to Elust be sure to read the About Page as well as the Rules.
If you don't have words for us, maybe you have a sexy picture you'd like to share instead. 3 are chosen each month and you can submit yours on the Photo Submission page.
Please note that if you do not receive a confirmation email we probably have not received your submission.

If you do not get a confirmation email from us please send us an email at questions@elustsexblogs.com and we will get back to you as soon as possible on your entry. You might want to also consider white listing that email address as well as mail@elustsexblogs.com and submissions@elustsexblogs.com. Well enough of the annoying tech stuff and back to the hot, sultry and very sexy work that you share with us here.
Mollyxxx