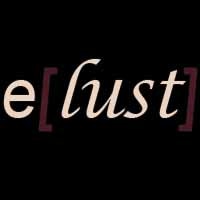 Site Updates
Hey everyone! I've lately had a few people questioning / misinterpreting the Elust guidelines for participation, so I've re-written them which hopefully clarifies. For those of you who faithfully re-post on time by publishing the full edition in a new post, (which is most of you) then you don't have to worry much. Ur doin it rite.
All others, and especially those who are new to this, please read it over to make sure you're playin fair.
Also, I made the "about Elust" it's own page and I hope it explains what this is all about better plus encourages more bloggers to join in. If you ever see a blogger who doesn't know about Elust, but should, you can point them to the About page.
Revamped Really Important Rules
As always, if you have any questions, concerns or complains email me (questions.e.lust@gmail)