Elust #43 Update
With 38 submissions so far to Elust #43 we are off to a fantastic start, so if you haven't gotten your post in yet you'd better hurry since the submission window will close tomorrow morning! We'd like to thank everyone one who has entered so far, both regular players and first time contributors. Looking at the entries to date it seems the judges will have their work cut out. Don't forget that we are also looking for photo submissions too (and that form never closes).  We are looking at adding a new category for everyone  to vote on called "Readers Choice" (more on that below)
Elust News
In other news we have updated the Advertising Page with our new offerings and pricing, so if you (or anyone else you know) is interested in advertising on Elust please do contact us. We are endeavoring to keep ad presence on the front page minimal while offering advertisers the kind of value that is needed with the changes to Google's search listings.
 Digest Publishing Change?
Since taking over Elust we have been debating the method of republication the digest. The plus side of the current method is the fact that your site gets links back from all the sites that participate in that edition of Elust. On the down side is the fact that this might be problematic with the recent changes for SEO results. Most search engines don't like duplicate content and everyone publishing the Elust digest repeatedly is duplicating. Therefore we are considering a change to the manner in which participants republish the digests to their blog. Rather than a list of links we would create an Elust badge that  you would be reuse with some minor text changes for each new edition.The rules would remain the same in that you would need to make a new post for each edition, but instead of publishing the list of links that the current format provides, you would publish the badge  The badge will then send your readers to Elust where they will find your (and all the other) links. To gauge how people feel, we are inserting a poll into this post to garner your opinion. Please take a moment to express your opinion on the matter by using this poll, commenting, or emailing us.
Poll Closed
A Brand New Feature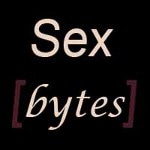 We are always looking for ways to share news, information and exciting new posts from the blogging community and so we have added a new feature to Elust called Sex Bytes. Sex Bytes is a place where you can share links to Articles, News, and Posts of a sexual nature that you think others might have missed. You can also vote for the stories that you find to be the most interesting, funny, or relevant and share those sites with your favourite social networks. If you are a subscriber to Elust updates, Sex Bytes has a different subscription so you will need to subscribe  to the Sex Bytes feed to get those updates.
We will be adding the Top Voted Site of the Month from Sexbytes as the Readers Choice to the Elust digest (see, I told you I would get to this) so be sure to submit and vote for the link that you think should make it into the Elust monthly digest.
Judging
It takes a lot of hard working and dedicated people to make Elust run every month, and if you'd like to be one of those people please contact us
We'd like to take this opportunity to thank the judges who are currently reading through all of your wonderful posts to put together the next edition, without these dedicated individuals this couldn't work at all!.
Mollyxxx
Domsigns
P.S. I will shortly be sending an email to the judging group on a new feature just for them ;-)